Hudson Yards, in the far west side of Manhattan.


For the Hudson Yards development, the current project takes the form of a super block, from West 30th street to West 33rd street.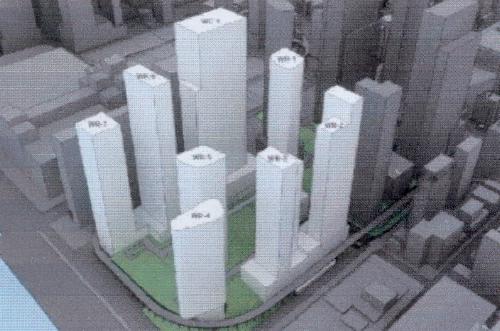 It comprises a juxtaposition of residential towers and an office or hotel tower around left over central green space.
An alternative proposal :


The SCP alternative proposal considers small bocks, a condition for urban diversity, as identified by Jane Jacobs.
The diagonal grid allows to turn all of the dwellings towards the sun.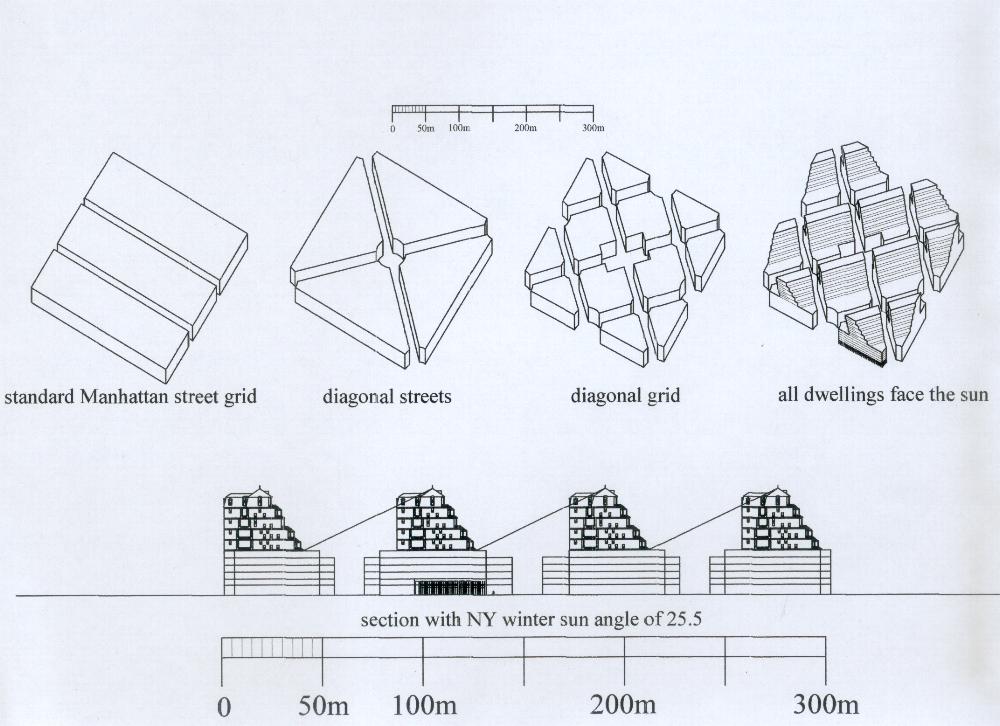 In fact, the resulting South/South-East orientation is perfect for passive solar design.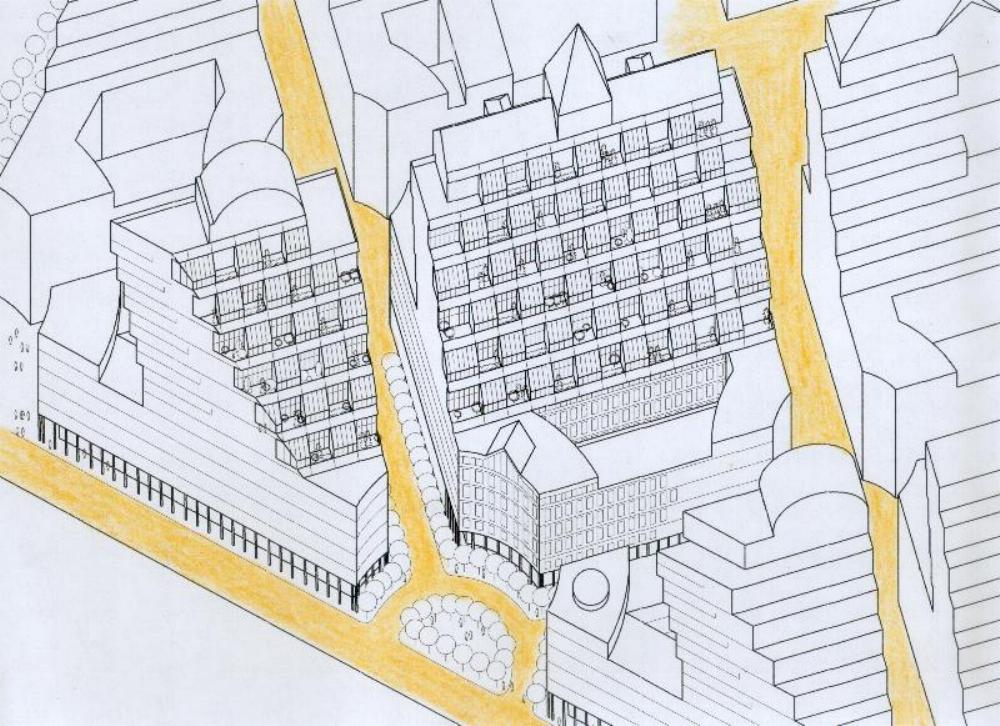 The concentration can be the same as was considered by the current project.
Each block offers a mixture of primary uses, like commercial space, offices, services, housing, leisures, etc....
Vibrant streets are a caracteristic of New-York.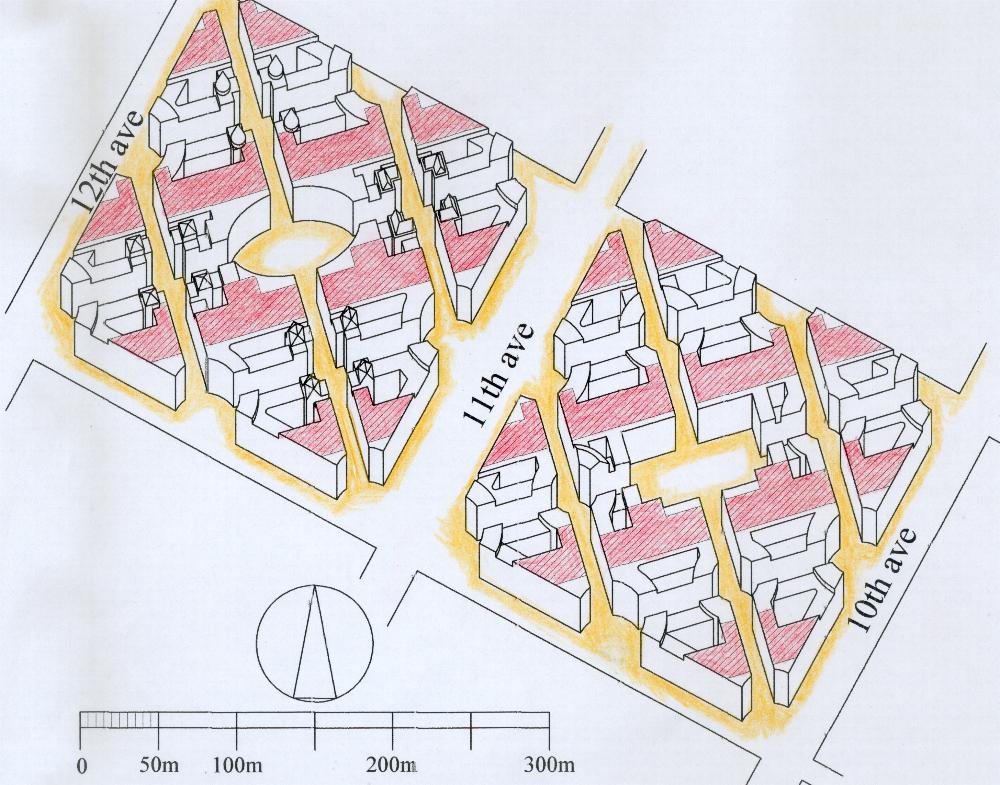 The piazzas and arcades will establish a pedestrian friendy scale.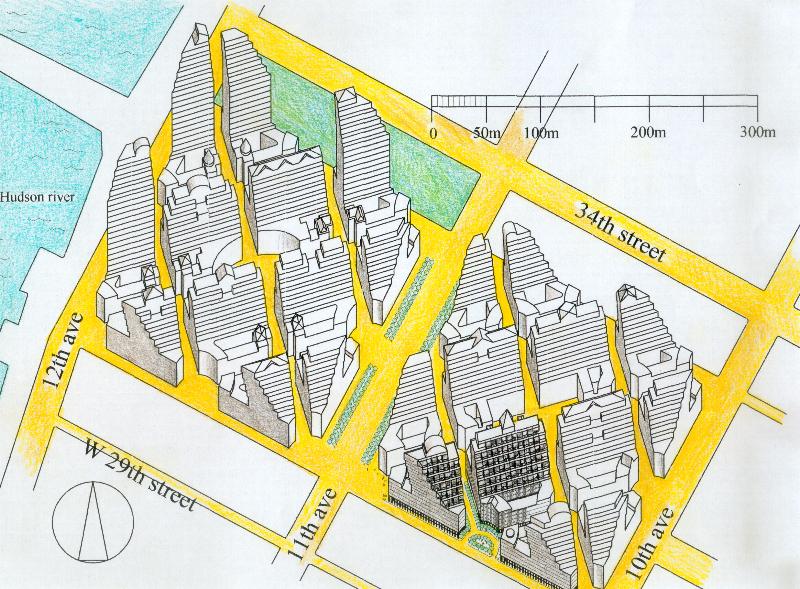 This urban form integrates passive solar energy and offers a wide range of uses in a walkable radius.
The resulting carbon footprint will thus be much lighter.
In order to achieve diversity and the best economical feasability, the 24 blocks considered in this proposal could be handled by a variety of investors, developers and architects, in the framework, however, and along the guidelines of the Sustainable Urban Form .
,